Here is the casual pattern! Instagram logs you out and when you want to get back in, you read "Sorry we couldn't log you in Instagram," "Instagram Invalid parameters," Instagram account you entered doesn't belong to an account," or anything in nurture that make it seems like you're having trouble logging into Instagram! 
I mean it is boring enough if Instagram logs you out repetitively and now you have difficulties logging into Instagram!
So what to do? Is there a way to fix it or you and your account are doomed?
Easy! You're not doomed. Tell me what message pops up when you can't log in to Instagram and I tell you how you can fix it.
You may also like to read;
Quick Solution To "Sorry We Couldn't Log You In Instagram"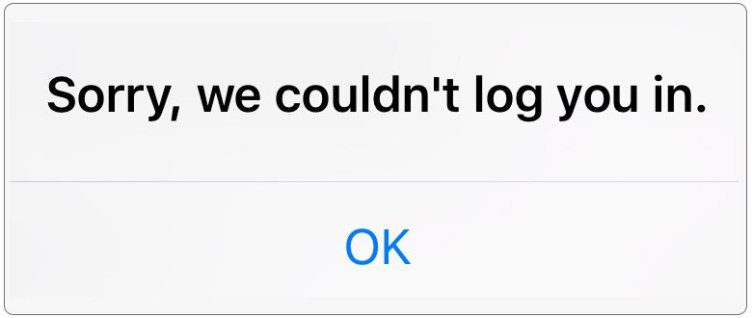 There are many reasons why you can't log in to Instagram and for each reason, there are multiple solutions. You should first find what the cause is and finally find try one solution after the other one in hopes of fixing your problem, or you can refer to a specialist and be over with it!
AiGrow is one of the companies which offer Instagram service to its customers. There you can hire your Instagram manager and be over with this or any type of bug you might ever face in the future.

Instagram managers of AiGrow, not only can solve any problem your Instagram is facing, but also help you set strategy, create content weekly, and guarantee to gain a certain amount of  followers depending upon your niche (normally 3000-5000 target new followers)
[To have access to its free trial, read Use This 1000 Free Instagram Followers Trial for Real Followers and see the result yourself.]
Once you sign up to AiGrow, other than an Instagram manager, you will be having access to unlimited features of it. Read all about it in AiGrow Review.
Instagram Won't Let Me Log In
When encountering an Instagram login error, a message pops up, upon which, you can fix your problem. Which one is your Instagram login error? Find it in the article and fix your problem.
Sorry We Couldn't Log You In Instagram!
This is the Instagram login error you encounter if you have multiple accounts on Instagram. You (get) logged out, and you can't log back into one of them.
Log in to any Instagram account

Go to setting

Select Add Account

Enter your information
%90 of those who referred to us with the same problem fixed the problem. 
Note that in this way, you have multiple accounts and you can't log in to the specific one. If you have only one account and you can not log in to that, you should read the following solutions.
Do The Cliche
When users encounter a glitch on Instagram, we advise them to do a certain action, regardless of what the glitch is. In most cases, the glitch goes away.
Check the connection

Clear your Instagram cache

Restart your cellphone

Update the app
Consider Logging Into Instagram Via PC
As said before, you read the "sorry we couldn't log you in Instagram" error when you have multiple accounts on your app.
Consider logging into Instagram via another PC and even managing your Instagram there. I mean it is not a bad idea at all given the fact that many businesses do so. Via PC, you can manage as many accounts as you like and you don't have to be worried about Instagram login errors anymore.
Also, read;
Can't log in To Instagram On Computer
If you can't log in to your Instagram computer and you are sure you have entered your information correctly, it is a technical issue and you'd better report the problem.
The Username You Entered Doesn't Belong to An Account. Please Check Your Username & Try Again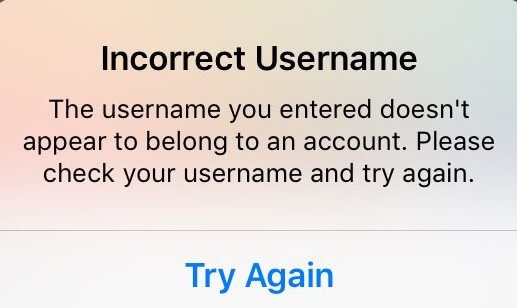 If you can't log in to Instagram and the message "The username you entered doesn't belong to an account. Please check your username and try again" or "Instagram Username Does Not Exist" appear on the screen, you have either of these situations;
You forgot Instagram Username

Instagram disabled/deleted your account
What To Do If You Forgot Instagram Username
Some users refer to us saying they probably forgot their Instagram username and that is why they can't log in to Instagram! That shocks us because to grow an Instagram account, it is vital to come up with an easy-to-remember username. If you can't remember it, how do you expect others to recall it? 
Read; Instagram Usernames for More Followers: 5 Essential Rules
The easiest way to fix the issue is to refer to your friends who follow you or you have DMed them already. And ask them to take a screenshot from your username.
If it is not possible for you to do so;
Go to your app and tap on sign in

Tap the forgot password

Tap "Username or Email"

Type your email address

Check your email inbox
Here you see an email from Instagram in which you can read your Instagram username.
What To Do Instagram Disabled/Deleted Your Account
If you are sure you have entered your username correctly and you get the same message via different devices, it means Instagram disabled/deleted your Instagram account! 
Why? Because you have not followed community guidelines or pushed Instagram's daily limits! What can be done about it? I'm afraid there is nothing to do! 
Sorry Your Password Is Incorrect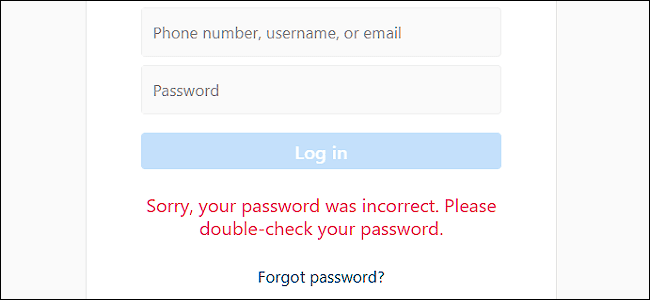 The other Instagram login issue happens when you enter your password incorrectly.
Instagram password reset request;
Go to log in

Tap on "Forgotten Password"

Type username, phone number, or email address

A reset password link will be delivered to you
Instagram Password Reset Not Working
The reset password link expires soon that is why users assume the Instagram password reset link is not working. Request again and act immediately.
We Couldn't Connect To Instagram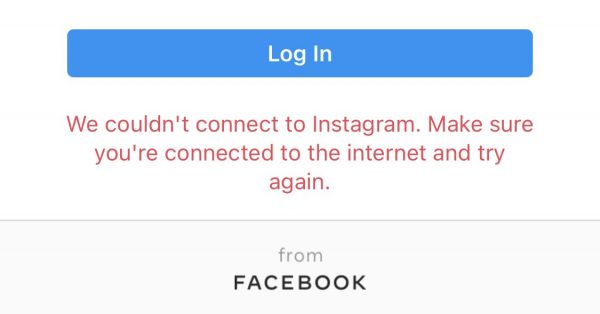 If you see this message, it only means you are not well-connected to Instagram. To fix it, make sure you're connected to the Internet and try again.
Sorry There Was A Problem With Your Request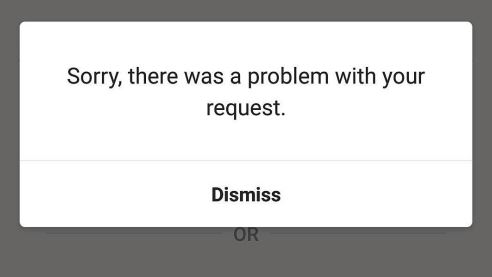 Normally this message pops up when you are banned or something. If you are banned for a good reason [like violating community guidelines] let go.
But if you are a victim of a bug you can fix it and log in to Instagram.
To understand which one is your case, log in to Instagram via the website, not the app. If you can log in, go ahead and read the rest. Because I am gonna let you know how you can get away with this bug.
Go to Instagram.com, log in to IG, go to setting, and unlink your Instagram account to Facebook.
Now via a new tab, open Facebook and create a new account. Uninstall Instagram, download again. Now connect your Instagram to The Facebook account you just created. And then, log out from Instagram.
Now open your Instagram and log in with Facebook. The login error no longer pops up.
Instagram Invalid Parameters
Instagram invalid parameters error is one of the most common issues Instagrammers face when logging in or resetting the password. If the cliche fixing methods don't work, report the problem to Instagram.
Summary
There are various reasons behind failure in Instagram login that they reflect on the type of Instagram login error that you see in summary here;
| | |
| --- | --- |
| Instagram login error | How you can fix it |
| Sorry we couldn't log you into Instagram | Go to setting>Select Add Account>Enter your information |
| The Username You Entered Doesn't Belong to An Account. Please Check Your Username & Try Again | Recover your username if you forgot it. But if your account is disabled/deleted by Instagram, there's nothing to do. |
| Sorry your password is incorrect | Instagram password reset request |
| We couldn't connect to Instagram | Check your connection |
| Sorry there was a problem with your request | Unlink your Instagram from Facebook & link it to a new FB account |
| Instagram invalid parameter | Report the problem |
That was it. I hope you find it helpful 😉