Viral and amusing videos on Instagram attract several people and will increase the account's engagement rate quickly. That is, sometimes we love to save or look for downloading these Instagram videos that inspire us. You can easily video on the platform. However, Instagram doesn't provide you with features to download an Instagram video on a PC or phone. Therefore, if you consider saving Instagram videos and downloading them on your phone, you must know the tricks to do it. 
An absorbing Instagram video can draw plenty of followers to your account and make it fly off the chart. Beforehand, we discussed how to save Instagram Stories on PC. Here's how to save and download Instagram videos on your phone or PC.
So, stay tuned.
How to Save Instagram Videos Manually in 3 Steps
Instagram provides you in-app features to save Instagram video posts and reels in your Collections. Now, let's see how to save Instagram videos on the platform.
#1 How to Save IG Videos Shared as Posts
To save videos from Instagram, press the flag icon in the bottom-right corner of the video post you desire to save. It'll save the video to your IG account's 'Collections' folder. 
If you need to classify your saved posts, you need to:
Tap the 'Save to Collection' flag above the flag icon

Press '+' to create a New Collection in the pop-up.

Then, to reach your saved Collections, go to your profile page.

Tap on the burger icon(three horizontal lines) in the upper-right corner

Next, pick 'Saved' next to the flag icon. 

Now you can see all your saved posts.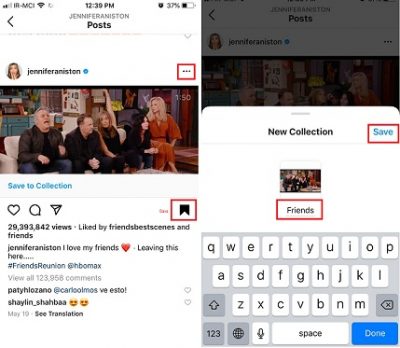 #2 How to Save IG Videos Shared as Reels
Press the flag icon at the bottom of the reel. You can also hit the three-dot icon at the bottom and pick 'Save' in the pop-up. It'll save the video reel to your Collections folder. 
#3 How to Save IG Videos Shared as Stories 
To save Instagram videos of your stories and download them on your phone: 
Open Instagram.

If you have a story posted to your profile, you can save that story to your camera roll. So tap the 'Stories' bubble in the top-left corner of the page to get you to your current story.
The above ways are how you can save Instagram videos and posts on the platform. But, how can you download Instagram videos? Indeed, to do so, you must use an Instagram 3rd- party app. In the following, I'll introduce an excellent Instagram management tool that lets you download Instagram videos instantly.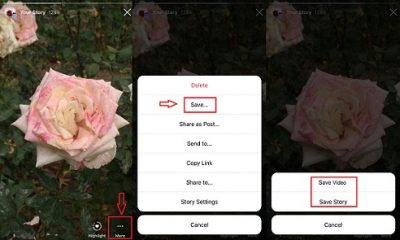 How to Share Instagram Videos Using AiSchedul
AiSchedul is a multi-tasking IG management service that allows you to schedule, repost, and download Instagram reels. Using this app, you can access all IG stories and videos. Hence, you don't need to accumulate bunches of snapshots or word files to save Instagram stories on PC. Instead, it will instantly show you the posts and story. After that, you can decide to save or repost the story you like. 
You need to:
1- Sign up for free and log in to your account.
2- Click on 'Manage Account.'
3- Choose 'POSTS & SCHEDULING.'
4- Then, click on the 'Repost' button.
5- Select 'Feed' or 'Story.'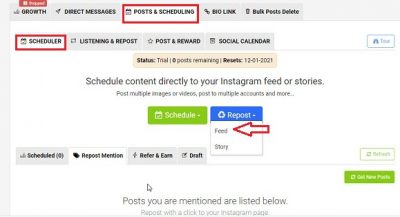 6- Enter the account's username.
7- Now, you will notice all the posts and stories listed by date. Here, you can pick the one you want to repost.  
8- Next, you can edit and add the tags and every detail you want.
9- To schedule the time, select the 'Post in future.' Otherwise, tap on 'Post Now.'
10- Ultimately, submit your post.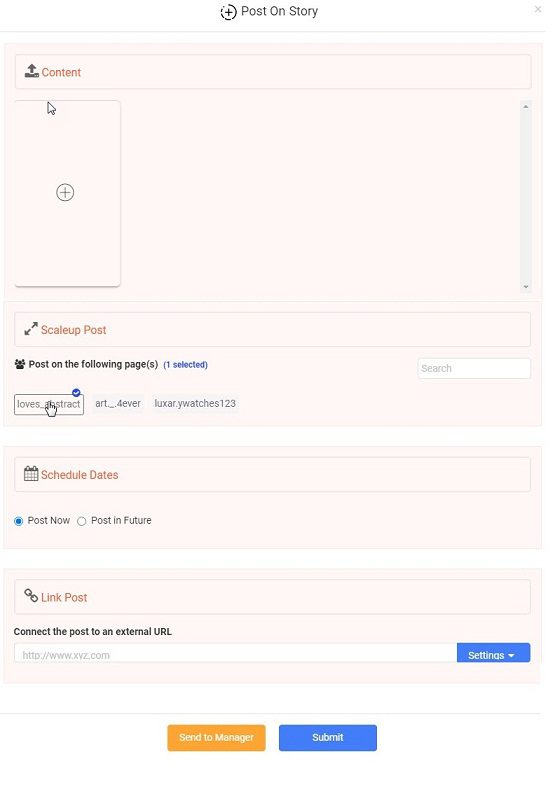 Indeed, it is the best and quickest method to save and download Instagram stories on your phone and PC.
Plus, AiSchedul lets you save a DM video on Instagram in a minute.
The 3rd Alternative: Use a Powerful Tracking Tool 
AiSchedul is an all-in-one Instagram app that lets you run your account efficiently.
It is the best Instagram tracker tool you need to use. It provides you with a feature to track users without following them. Therefore, you can monitor your competitors and followers. But, most importantly, you can quickly inspect their stories and posts.
To track accounts' post and story:
First, log in to your

AiSchedul dashboard

.

Then, choose 'POSTS & SCHEDULING' and 'LISTENING & REPOST' tabs.

Next, click on 'Account Monitoring'

Now, insert the account you want to track.

Bottom Line 
When you save the video from Instagram that other users uploaded onto their feed, bear in mind a crucial rule: you can save any content, but it's only for personal use. As you notice, AiSchedul is a fantastic IG management service that lets you download Instagram videos.