You spare no effort to perform the best content marketing ever in your industry and niche. So, you rise to grow your brand on Instagram, and after a while, what you gain and your followers' rate is not satisfactory. Then, you look for the best Instagram growth services. It's tempting to encounter companies' propaganda like Mr Insta for getting a 1000 free Instagram followers trial. But are Instagram growth services worth it?? And if yes, how does this particular tool perform?! Stay tuned for this Mr Insta review!
You may have experienced IG followers apps for getting more organic followers. Still, one day, you woke up and noticed you were losing several IG followers that you spent bucks on. Now, by seeing Mr Insta free followers and likes advertisement, you might think of giving it a try.
Among countless IG tools, Mr Insta is an Instagram growth service that claims it can get you targeted, high-quality, free Instagram followers. However, there are many rumors about this app, and users wonder, 'Is Mr Insta legit?' or some others may think, 'Is Mr Insta safe?'
In this article, we're going through all the services that Mr. Insta offers. Indeed, we'll grant you a complete Mr Insta review to determine if it's worth trying.
So, let's get started.
What Is Mr Insta
Mr Insta is a platform that offers services for several social media such as Instagram, Pinterest, Twitter, YouTube, SoundCloud, and Spotify. The primary purpose of Mr Insta is to get you free followers on these channels to perform social media marketing.
In a nutshell, it is an open market company where you can buy IG followers, likes, views, comments, and IGTV likes and views for Instagram. Surprisingly, They declare that their users will boost your Instagram engagement with their service. However, they don't indicate how they find followers for you.
Mr Insta Followers Plan
Indeed, you have to start following 10 targeted accounts to receive these free followers. After that, you activate your accounts for 24 hours and gain 25 followers.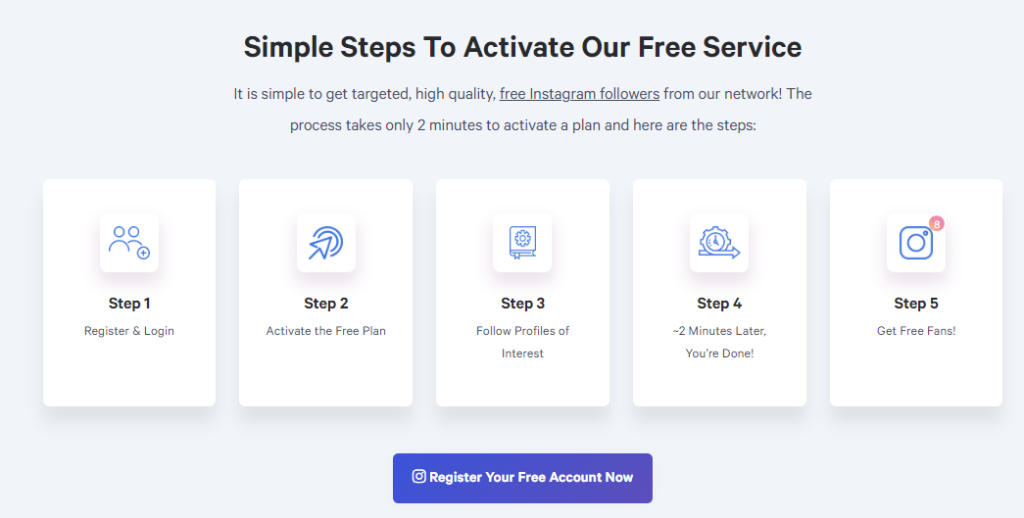 It runs for 24 hours, and you can activate your account and ask for free Instagram followers on Mr Insta once every 12 hours.
However, if you don't wish to follow an Instagram account, you can buy followers daily or use the premium plans to pay and use the automated followers. In this case, they grant you either 15, 30, or 60 new followers daily for a month, depending on the plan you pick.
Mr Insta Premium Services for Instagram
Besides the free followers that I mentioned earlier, getting Mr Insta free likes is also an option.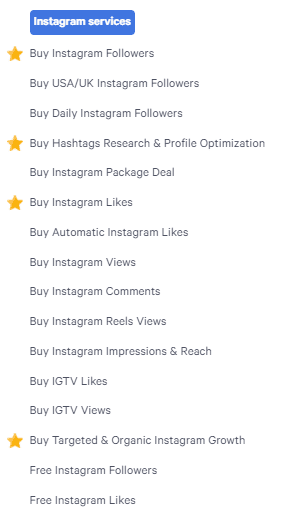 Now let's consider other features in our Mr. Insta review:
Instagram followers, likes, comments & post views

IGTV

likes & views

YouTube subscribers, likes, shares, comments & views

Pinterest followers & likes

Twitch followers and viewers

Spotify plays, followers & playlist followers

SoundCloud plays, downloads, followers, likes, comments & reposts
As you can see, after Mr Insta login, you can get followers, likes, and views almost for every part of Instagram.
Mr Insta Reviews by Customers
When using Mr Insta com, you can be pretty sure that you're actually buying fake followers. It might give you some real followers in the free trial to get you interested, but it's pretty evident that premium plans only offer fake followers.
Look at this plan, for example: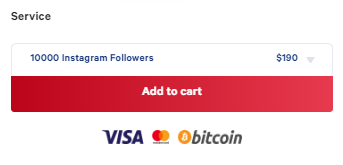 At first glance, it looks impressive; this is how to get 10K followers for only $190. But 10K is a considerably large number of followers to gain even in a month. Mr Insta does not state how long it would take to deliver the results. It just says that results start 24-72 hours after purchase.
Also, these followers seem to disappear after a short time!
Let's read some Mr Insta reviews to see what are some of the problems that other users have encountered: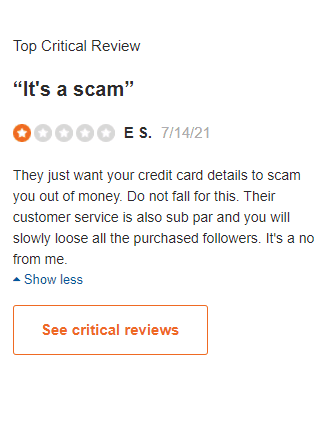 You can see a lot of comments from people who complain about disappearing followers! Not only that but complaints about Mr. Insta "100% guaranteed refill."

But, this is not where the complaints end. Some followers also claim that the 'real' followers Mr. Insta offers aren't so real.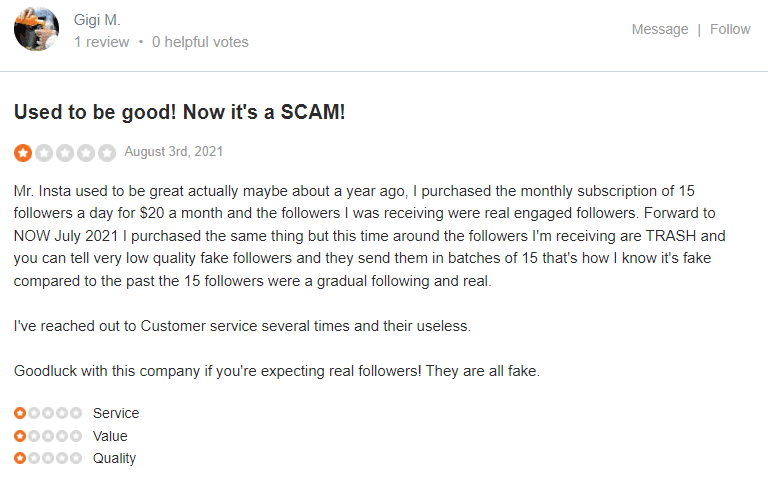 Based on client comments left under the Mr Insta page on Trustpilot, some have come to the conclusion that this tool uses bots to get the users followers and likes. So, although they might not explain how they get you followers, those who have used it seem to have found the answers!

And according to another review of Mr Insta, this platform is simply not value for money and definitely not suitable for Instagram influencers or business owners.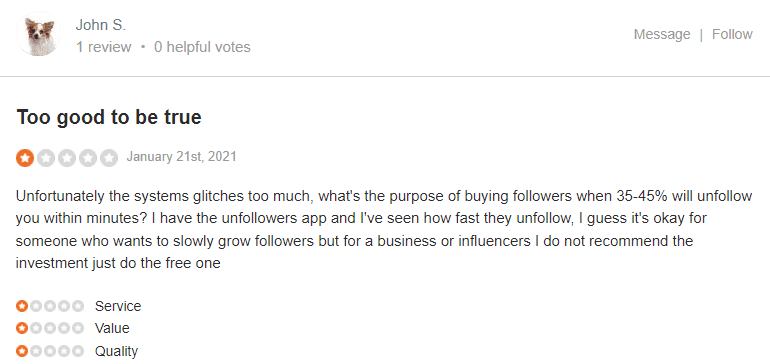 Even this Mr Insta review on Reddit raises red flags for anyone who wishes to use this tool.

Is Mr Insta Legit and Safe
You might think that it's worth testing Mr. Insta. There's no harm in having a vast number of followers, even if they are fake. Well, you are wrong; it can actually ruin your page! Why? Because these followers are either fake or act like ghost followers. That's why people constantly ask, 'Is Mr Insta safe and legit?'
Based on the ever-changing Instagram algorithm, every account has a unique algorithm, and it hugely depends on how much (all of) your followers engage with you. If you get 10k followers who are bots and don't even view your post, your engagement rate can severely get damaged. That's why many Instagram experts advise you to clear your account from these followers as soon as possible.
By buying followers from Mr Insta, you're doing the exact opposite thing!
You see, you can calculate Instagram engagement this way:
The number of likes and comments (and sometimes shares and saves) is divided by the number of followers.
Obviously, when you get fake or ghost followers, the numerator of this fraction would be less. Still, the denominator would have a higher number so that the engagement rate would drop drastically.
Another important thing you should consider when using Mr Insta is that you put your account in danger of being banned. If you add many followers and likes instantly to your account, Instagram might take that as a signal that you're using fake accounts.
Mr Insta Pricing
Now let's see how much the platform charges you for its Instagram plans.
their plans range from $10 to $675.
For Instagram specifically, these are the daily plans: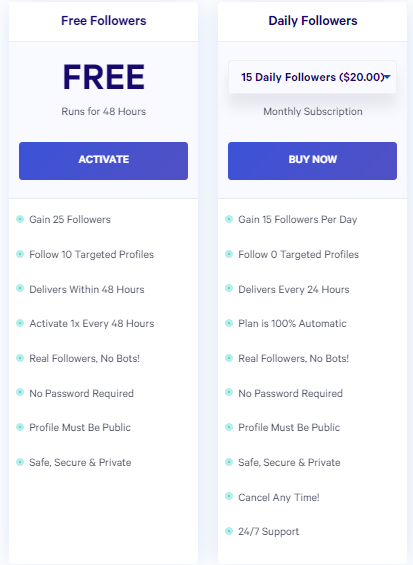 As you can see, in daily plans, for only 60 followers, you have to pay $80! That means almost $1.3 per follower that you don't even know if they're real or not!
For premium plans, here's an example of their pricing: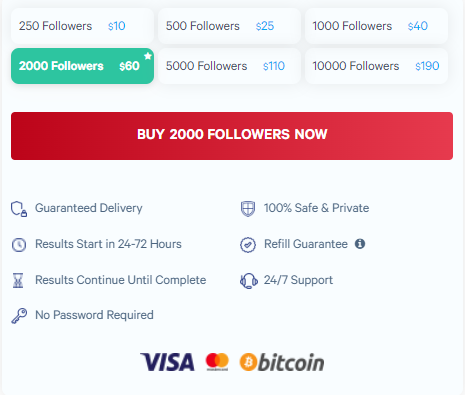 The funny thing is, now you pay only $0.04 for claimed real followers! And in some cases, $0.019 per follower.
And this is how the premium plans for IG likes works: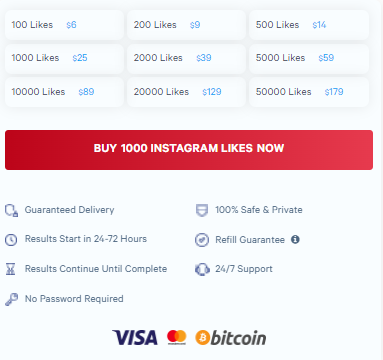 Pros and Cons of Mr Insta
To wrap it up, let's overview some of its pros and cons:
Mr Insta Pros
Free Instagram followers and likes plan

Various plans
Mr Insta Cons
Mr. Insta does not indicate precisely how it finds you these followers.

To receive followers, your account must be public.

Limited free trials

Poor customer service

Negative reviews

Disappearing followers

Limited account analysis

Delayed or no refill

The danger of being banned by Instagram

Expensive plans compared to other services in the market.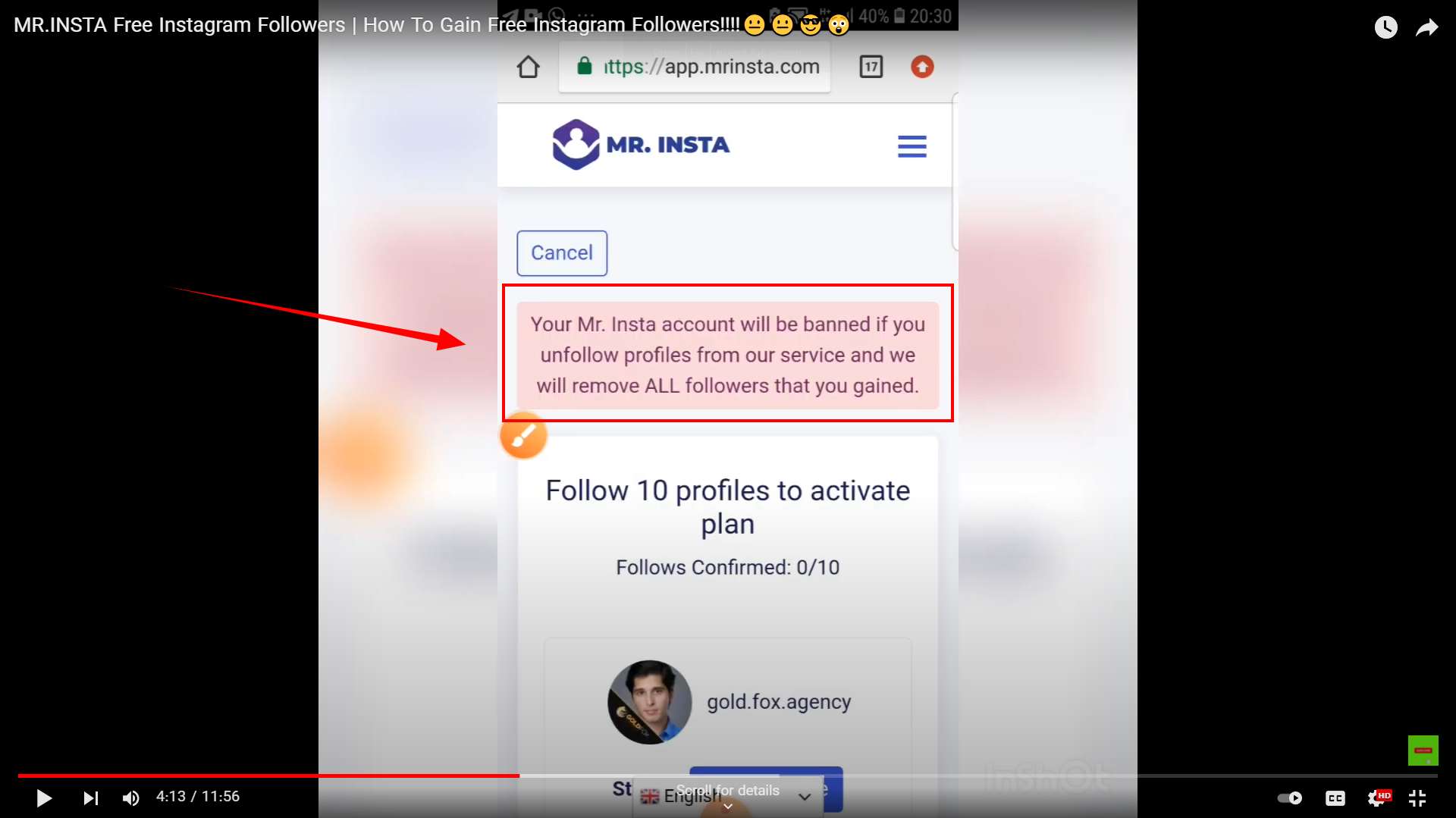 Best Mr Insta Alternative: AiGrow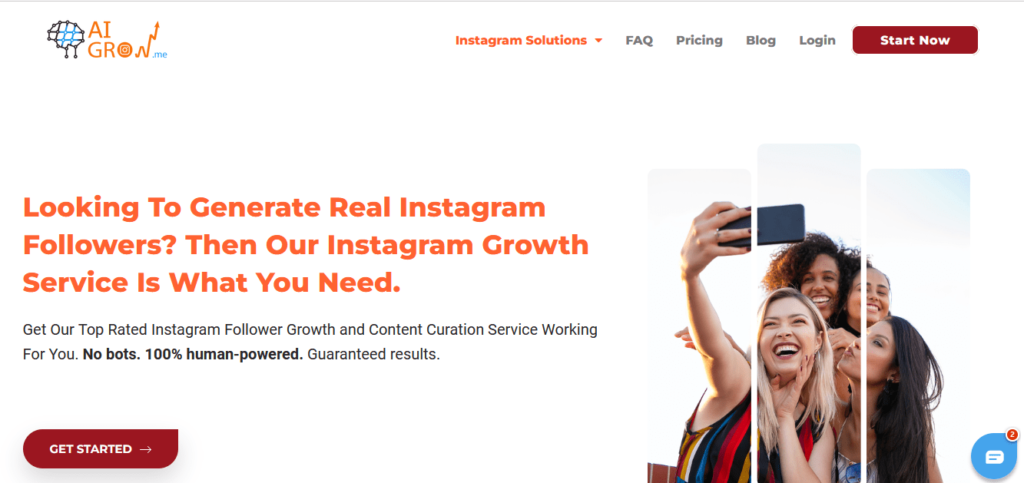 The best way to ensure that your account has sustainable growth and stays safe is to choose an Instagram growth service that only gets real followers. Moreover, an ideal IG-friendly tool performs all the tasks according to Instagram's daily limits and won't go against IG terms of use.
Luckily, we know a service that exactly does this: AiGrow, the best Mr Insta alternative!
AiGrow is a comprehensive Instagram service with various features such as an intelligent scheduler, an all-in-one bio link, and, most importantly, growth packages.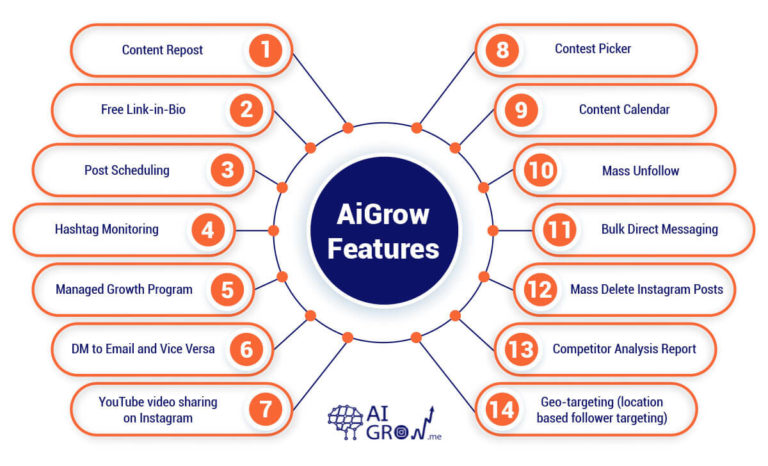 Unlike Mr Insta, AiGrow does not use any bot to gain your followers or try to sell you any fake followers. Actually, this service uses AI technology and human knowledge, both together to understand what you need in the best way. Now, if you have fake followers in your account, AiGrow will recognize and mass unfollow them on Instagram in a wink of an eye. On the other hand, if you want to renew your account, this app lets you mass delete Instagram posts and get rid of them in a minimum time. Apart from its beneficial and unique features, it provides bulk DM to help you do your marketing like a pro!
Check our review of AiGrow or watch the video below to find out more about it:
How Does AiGrow Work
The way AiGrow works sets it apart from all IG followers apps and growth services that came before it! AiGrow employs human managers to perform all tasks manually and with regard to the limits.
Whether you want to use AiGrow as an unfollowers app for Instagram, or as an account manager, you can trust it. And that's because a professional team of experts will be manually going through every step of the way. That's why your account will never get shadowbanned by IG!
To get started on AiGrow, you only need to follow the simple steps below: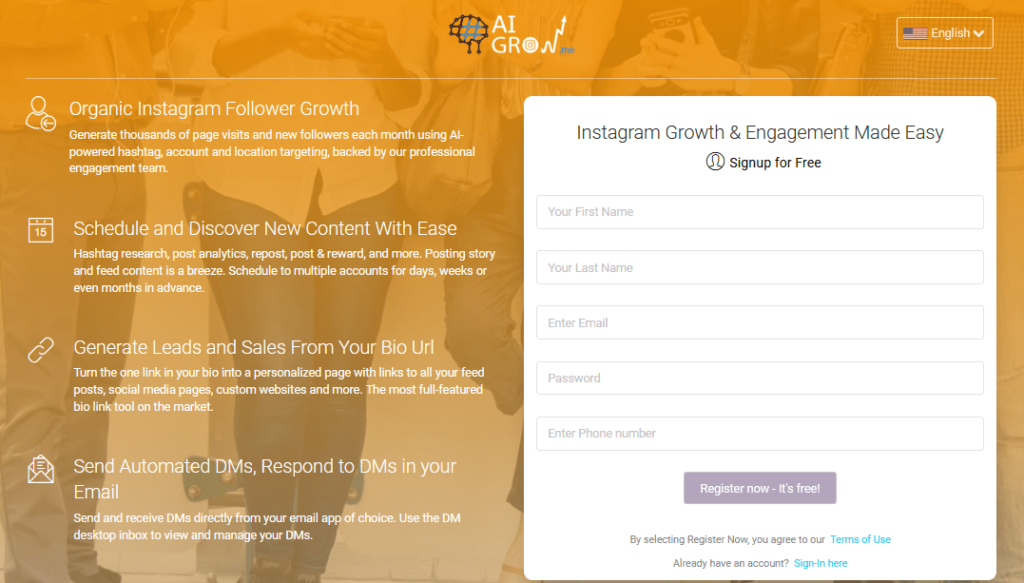 Then, connect your IG account by following the on-screen prompts.

Once you enter your dashboard, click on 'manage' and then select the 'Growth' tab!
Once you identify hashtags, rival accounts, and the kind of target audience you want on Instagram, AiGrow will take care of the rest for you!

So, if you want a dedicated team of professionals supervising your growth, you can rely on AiGrow.
Guarantee your Instagram success with AiGrow!
Mr Insta VS AiGrow
In this section, we offer you a comparison of the two platforms to make your decision a bit easier.
| | | |
| --- | --- | --- |
| Features | AiGrow | Mr Insta |
| Growth tool | + | + |
| Management service and analytic tools | + | – |
| Assigning a professional manager | + | – |
| Satisfactory customer service | + | – |
| Reasonable prices | + | – |
| Buying likes and views | – | + |
| Creating a CTA button | + | – |
| Sending multiple DMs | + | – |
| Scheduling posts/stories/reels | + | – |
FAQ on Mr Insta Review
Now, after reading this Mr Insta review, you have vast information on this platform and its features. However, you may have some questions to ask that revolve around this issue.
1- Is Mr Insta Real?
As mentioned above, it is a growth service that assures targeted followers and likes. A significant claim they make is that they deliver you real followers, without using bots.
2- How Do I Delete My Instagram Mr account?
After downloading app.mrinsta.com and buying your Mr. Insta subscription, you can go to the login page. Now, you may feel that this platform is not fulfilling your expectations and want to learn how to delete Mr Insta account.
Then, go to their 'Members Area' and click on 'Settings.' Then, you will be able to cancel your payment and delete your Mr Insta account.
3- Does Mr. Insta Give Real Followers?
Mr. Insta is a marketing company claiming that gives you free fake followers. They also say that they've helped over 500,000 Instagram accounts, which is an incredibly bold statement.
Final Words
It's a good idea to try different methods to grow your Instagram; however, some of these methods can severely damage your account, such as buying Instagram followers and likes or using automated bots. At any rate, we leave the final judgment to you. We have already provided you with a list of AiGrow and Mr Insta features to facilitate your judgment. To make sure your account grows sustainably, choose a service that is completely safe and secure and, above all, addresses all your needs.
Be sure to check more of our articles: