Instagram Link in bio not working? That can be a trouble. Because we all know what kind of impact the Instagram link in bio has on your business.
Why My Instagram Link in Bio is Not Working?
There might be some possible reasons for that. It is important to spot the reasons. Because once you detect the reason, fixing it is no big a deal. 
Wanna know why your Instagram link in bio is not working? Keep reading!
The Possible Reasons of Why Your Instagram Link in Bio not Working:
Link in bio service you chose stopped working

You are not putting the link in the right section

You have not updated you Instagram yet

A bug caused your Instagram link in bio not working

It fails to load 

Instagram blocked your link in bio
First I name the possible reasons, then I let you know how to fix it. So stay tuned!
Link in Bio Service You Chose Stopped Working
Do you use any platform or service to add links in bio other than Instagram itself? If yes, maybe it stopped working. This can be as simple as that. 
A year ago, Linktree stopped working and did harm many businesses, especially the small ones. Maybe your case is the same.
What Can I Do If Link in Bio Service Stopped Working?
To be honest, there is pretty much nothing you can do about it. So I encourage you to ensure you pick the right Instagram link in bio service to prevent such problems.
You Did not Put the Link in the Right Section
If you do not put the link in the right section, it will become part of your bio, not a link to be clicked on.
Some users just type the link in their bio alongside the rest of their information in bio. When the link does not get blue and no one can click on, they wonder why the Instagram link in bio isn't working.
Where is the Right Section to Put the Link in?
Once again add your link in bio through these steps;
Open your Instagram mobile app.

Visit your profile by tapping the person icon on the bottom right.

Tap "Edit Profile" at the top of the screen.

Write a custom description in 150 characters or less.

Add a brief link to your

website

in the form of yourdomain.com.

Add links to other profiles by tapping "@" followed by the profile's handle.

Add hashtags by tapping "#" followed by the hashtag you associate with.

Tap "Done" to save your bio.
You Have Not Updated Your Instagram Yet
Have you updated your Instagram? When was the last time? Maybe that is why you can not add a link to your Instagram bio at all.
Try to keep your Instagram updated, especially if you have Instagram for business. Some features like link in bio feature can level up your income.
How to Update Instagram?
You are either an Android or an iPhone user. As you know, updating in these 2 devices differs from one another. Read the one which matches your device and skip the other part.
How to Update Instagram on Android
First, open the Google Play app on Android.

Next, navigate to the options toolbar located on the top left corner of the screen.

Select the second option titled

"apps and games"

Now, you will see a page that lists all apps available to update. Scroll down to find Instagram.

Lastly, tap

"Update."

Now the Instagram app will begin to update.
Remember
You can auto-update all your apps. Just go to the Settings menu in the Google Play Store and tap the setting "auto-update apps."
Now you keep all your apps including Instagram updated.
How to Update Instagram on iPhone
First, go to the App Store, located at the home screen.

Next, tap the updates tab located at the bottom right side of the screen. Depending on how many updates are available, there will be a red dot with a number showing how many updates there are.

You'll be taken to a list of apps that can be updated. Once you find the Instagram icon, tap the "Update" icon located next to it.
A Bug Caused Your Instagram Link in Bio Not Working
Some users reported that when they click the link in bio, they get redirected to the Instagram app. That is a bug that causes your Instagram link in bio not working.
How do I Fix It?
If this bug belongs to Instagram just wait a couple of hours. It will work. If it is the app you use to add a link in bio, call the support and let them know. They will fix it for you.
Instagram Link in Bio Not Working Because it Fails to Load
The title says enough.
What to Do?
Make sure your internet is not too slow to load the Instagram link in bio.
Instagram Blocked Your Link in Bio
When you receive the "Link not allowed" message from Instagram, it means Instagram blocked your link in bio.
Instagram Blocks:
websites known to be linked to by spammers in their profiles

links to websites with explicit content

links that appear on several accounts within a short period

shortened links

fake website names

domain names using elements or misspellings

links to Snapchat or Telegram

esty links like shopname.etsy.com
Note:
Chances are that this message shows up due to your WiFi connection to Instagram.
What to Do?
Try to avoid the given problems. But what if your site isn't spammy, and perhaps it's even been allowed before?
Here are several solutions!
Change Your IP
Earlier I mentioned that your Instagram link in bio not working simply because of your WiFi connection to Instagram. First, change your IP. If the message still shows up, try other ways.
How to Change Your IP?
There are 2 ways to change your IP.
Restart your WiFi to get new IP

Change router configuration
Restart Your Wifi To Get New IP
Get a new IP address by following these steps:
Turn OFF your WiFi router.

Wait for at least 3-5 minutes.

Now Turn ON your WiFi. 

Connect your device to WiFi.

Wait for a new IP address.

Check if the error continues.
Change Router Configuration
Go to the homepage of your router and log in.

Select

My Network

tab.

Click on

Network Connection.

Select

Broadband (Ethernet)

under Rule Name.

Go to

Settings.

Click on

Renew > Release > Apply.

Check if Instagram Link not allowed error persists.
Note
Try as well to change your mobile data IP to assure that the problem is not with IP.
Put your mobile phone in Airplane mode for 3-5 minutes

Turn OFF Flight mode and launch Instagram to check if the issue has been resolved
If the problem persists, read on to know what to do.
Try Facebook debugger
It helped many users. It might help you too. But remember that you must have connected your Instagram to facebook before you try facebook debugger.
Use MyURL 
Use MyURL. It not only fixes your problem (within its customer support) but also;
enables you to specify a link to each of your Instagram posts.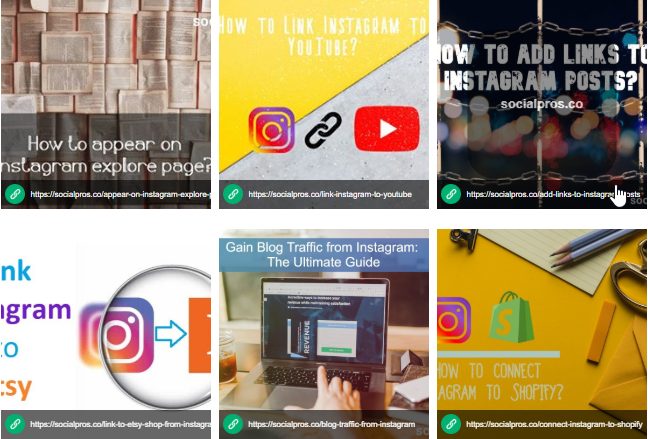 specify a link to all your social media accounts.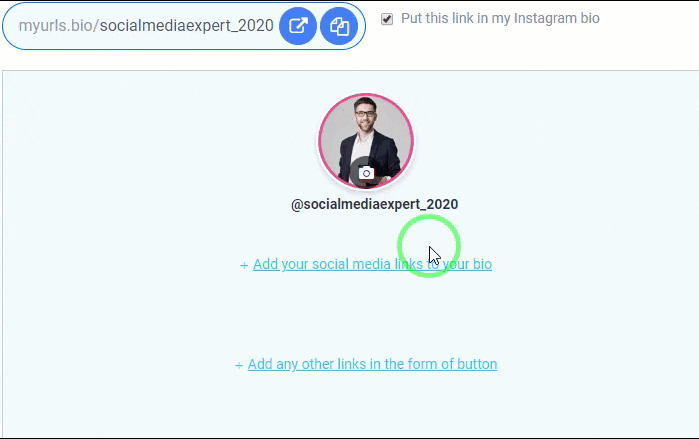 lets you lead your followers to turn them into your customer with its feature of "contact me". In this feature, you can gather contact information from your followers and run a champaign and lead them.

Summery
Some of us get behind in business because of our Instagram link in bio not working. There is always a reason behind it. You can fix your Instagram link in bio as soon as you spot the reason. So detect the problem, sit down to fix it and rock your business. Just have it in mind that whatever the problem is, MyURL can fix it.