The first time the IGTV feature appeared on Instagram, many users were still unaware of its exact usage. However, after a while, Instagram updated this feature. As a result, Instagram lets users trim their videos into mini-series. It soon turned out that IGTV can function as a personal TV channel on Instagram. The significant impact of IGTV content on account growth has made the whole community consider making high-quality IGTV series on desktop. In this article, we are going to give you information on how to make IGTV series from a desktop using a perfect scheduler.
Why IGTV Series are Important
It is crucial for every business owner and influencer to use every feature that Instagram presents. IGTV is an Instagram facility that lets users upload long videos. If you join IGTV as a brand, you will be provided with a channel instead of a regular profile. So using this channel will be highly efficient for your brand's activity. 
A recent update in IGTV features is definitely the series feature. Through this new feature, you can regularly produce Instagram videos related to your content. When you make IGTV series, you are actually organizing your content in an interesting way for your audiences, and a well-made series is precisely what guarantees your account's growth. Creating IGTV series will help your audiences follow your content in a neat, attractive way. 
A Step by Step Guide on How to Make IGTV Series on Desktop
Instagram's new 'IGTV series' feature has its own goals and aims, and to use it to the full extent, we should get more familiar with them. Here we are going to explain how you can improve your IGTV series with the aid of a magnificent management service.
#1 Organization is the key
The most important thing in content production is a good plan. Before you start doing anything, You need to know what you want to do precisely. The first step is to break your whole program into smaller episodes. It would be perfect if you tried to maintain consistency as well as making a series worth watching. Making episodic videos is the thing that makes a significant difference so be sure to have a well-defined plan before you start doing anything and make a few of your episodes and upload them on an accurate schedule.
#2 Use the New Instagram Feature to Make IGTV Series
In this new feature, you can upload the whole video on both IGTV and  Instagram. You must use the "Add to Series" section to upload your first ever IGTV episode. This feature, simply allows you to add several episodic videos to the same series later on. And a great benefit is that it will be easier to be followed. It will also ask you to provide a name and description for your series, so be careful to choose them wisely. 
You can also add existing IGTV posts to your series; however, we recommend you not to do this as your first ever episode should contain a brief introduction and an overview of the whole program. So it's better to maintain the order and theme consistency.
#3 Upload IGTV series from desktop
But how to stay organized? Every brand and influencer has a lot to cope with on Instagram, and uploading IGTV series on a regular basis may be a lot more time-consuming than it seems at first. The longer the videos are, the harder it will be for the user to convert the files from the computer to the phone. Besides, if you own a brand page, you may have recorded your series with professional cameras, so you may not be able to convert the file to a mobile phone at all.
Get help from AiSchdul to upload your series
In order to do it professionally, we recommend you get assistance from a third-party Instagram manager. In this case, Aischedul service can help you a lot. This service not only helps you with your IGTV series but also helps you schedule your whole business in an entirely professional manner. From now on, we will focus on how to use this service to make IGTV series on a desktop.
The first step you need to take is simply creating a free account on

AiSchedul

using your email address.
Log in to your Instagram Account from AiSchedul.

Click on the '

manage account

' button in your dashboard.

Go to the '

Posts and Scheduling

' tab, and from the '

scheduler

' section, choose IGTV, as it's demonstrated below.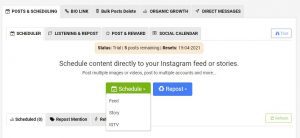 There in the opened window, you will find many fascinating details you can use to manage your IGTV posts. You can write a caption, find and add relevant hashtags to your post, and even more, convert videos from YouTube by the link. So if you have already uploaded your video on YouTube, you don't need to do that again.
As consistency is an excellent factor while producing IGTV series, It is highly recommended to use the 'Schedule Dates' at the bottom of the window. Once you click on the 'post in future' button, you will see a calendar. From there, you can choose the exact time you want to post your IGTV episode. So you don't have to bear the urgency of posting your episodes on time as the scheduler will do it automatically.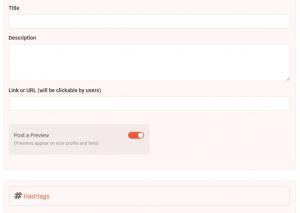 After you have scheduled it all, click on Submit. And you are done!
Final word 
There is always the manual option of uploading IGTV series from the phone; however, Having a professional assistant makes a great difference in the posts' organization and quality. 
Feel free to use the highly efficient AiSchedul. And if you had any problems with the above instructions, contact our professional managers. They are always more than willing to help you with your account management issues.