Have you thought about how to optimize your TikTok account? Are you wondering how to get famous on TikTok?
TikTok, with 800 million active users, is a trendy social media platform today and a wonderful place to create and share your videos. Gen Z and many adults love this platform and spend so much time on it daily. Also, it grants marketers and business managers a unique opportunity to grow their brand in an entirely new way. Indeed, becoming TikTok famous is not a hard nut to crack, but it needs dedicated time and effort.
Now, let's study the foolproof strategies you need to know on how to get TikTok famous.
So, stay tuned!
How to Get Famous on TikTok in 8 Actionable Steps
If you want to become TikTok famous, keep reading the below tips to optimize your account.
#Step 1: Have a Nice Profile Picture
First impression, best impression! The very first thing that the audience notices on TikTok is your profile picture. Indeed, your profile picture can say what your account is all about. When a video grabs my eyes, I instantly head over to the profile picture and check it to decide whether to follow the account or not. That's why many TikTok famous people dedicate so much effort and put the best photo they can in their profile. Therefore, ensure that your profile picture is clear, attractive, and engaging. If you want to get famous on TikTok and promote a brand, you can upload your logo as your profile. However, if you have a personal account, put an eye-catching photo of yours.
#Step 2: Enrich Your Bio 
After your profile picture, your bio is the second thing that your audience will notice. It can make or break your account. So, it is essential to make a concise and attention-grabbing bio. Also, you can turn your TikTok bio-link into a lead generation machine.
On the other hand, if it's been a long time that you haven't updated your TikTok bio, then it might be time to give it a renewal. It surely needs to be captivating and related to your latest content.
#Step 3: Share High-Quality Content Frequently
Suppose you consider how to get famous on TikTok, the same as other social media platforms; posting high-quality content frequently is the key to getting more followers. It means that people start forgetting about you for good whether you post low-quality videos or rarely on TikTok. 
No one adores junk content in their feed. Therefore, try to post at least once daily. However, if you design longer-form videos, it's okay to post about 2-3 times a week. But, remember to know the best time to post on TikTok in 2021 to be visible for most TikTokers and boost your account's engagement.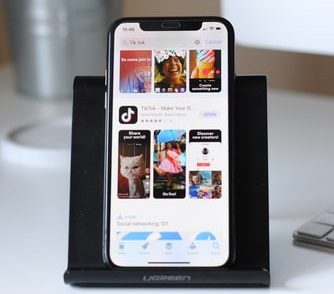 #Step 4: Be Yourself to Get Famous on TikTok 
Are you copying someone else to become TikTok famous? If your answer is yes, I warn you to stop it ASAP. People are so clever, and in the competitive world of digital marketing, they will notice unoriginal content at a glimpse. Therefore, if you crave getting famous on TikTok, your content should be genuine. Be creative and confident building a solid TikTok account based on your own ideas and points of view.
#Step 5: Join TikTok Trends to Get Famous
After creating your unique content and videos, it's time to boost TikTok followers. To do so, identify your niche trends and design absorbing trendy videos to make people prize you by making you a TikTok famous.
So, dive into the viral TikTok trends to create viral content and inflate your followers instantly. 
#Step 6: Make Most of the Useful Tools
To spice up your videos and do the best you can, cash in on TikTok's features and update yourself with any changes. Also, download some video editing tools that help you create a unique one. In this case, you can stand out in the crowd and become famous on TikTok.
#Step 7: Collaborate with Influencers and Brands
Last but not least, search on the platform and find influencers and brands in your niche. If you think about how to get famous on TikTok, why not collaborate with people and brands that have taken the steps and found their way before you? Now, you can start by following, liking, and commenting on them to build your ties. Then you can ask them to help you up the ladders and put your feet in their steps. Just don't forget about the quality of your content(step3) to have the aces in your hand and convince brands and popular influencers to cooperate with you.
#Step 8: Connect TikTok to Instagram
Finally, if you have a popular account on Instagram or other social media, take advantage of them. For instance, it is a good idea to link your Instagram to TikTok. In this case, your Instagram followers will drive to your TikTok account, helping you get famous on TikTok. Also, you can convert TikTok videos to Instagram posts and share them on Instagram to increase your account's engagement rate.
As it is vital to post on Instagram at the right time, you can use a powerful free scheduler like AiSchedul. So you don't have to worry about posting on two platforms simultaneously. 
The good news is that it lets you make a video collage of your TikTok video that is too long.
To schedule your videos and other content on Instagram using AiSchedul, you only need to:
Insert your Instagram accounts (up to 80).

Tap or Click on 'Manage Account.'

Next, on the 'Scheduler Tap,' click on 'Schedule' and select 'Feed.'

Then, upload your TikTok video. Also, you can drag and drop multiple videos.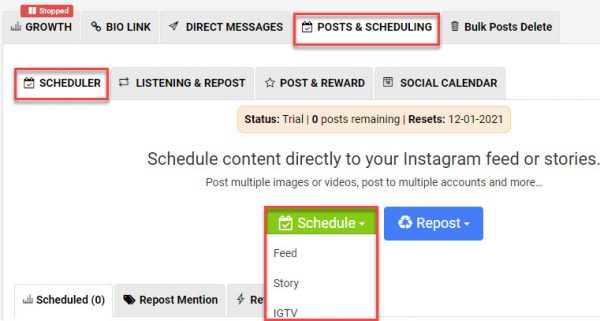 Hit the 'Save' button.

Now you can share your TikTok video instantly or schedule it by selecting the 'Schedule' button. Next, pick a date and time for your post.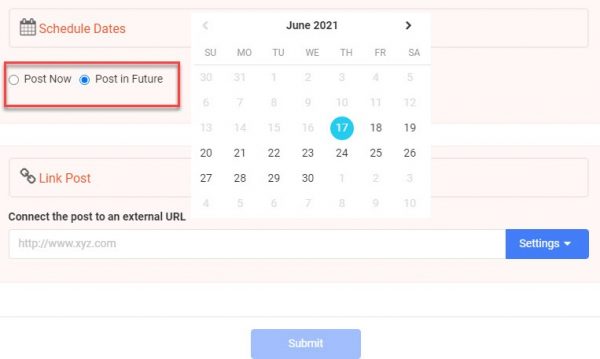 Indeed, joining your Instagram to TikTok account is a brand new way that helps you skyrocket your social proof. 
Recap
By now, you've gained lots of information on how to get famous on TikTok. So, if you're really thinking about becoming popular on the platform, you don't need to bend over backward to become TikTok famous. Instead, you need to follow the above tactics precisely, think outside the box as much as possible, and frequently come up with viral posts.