So, you like, have around 3k followers on Instagram, and only 100 of them like your posts? It's annoying, isn't it? This is because most of the followers of your account are ghost followers. This type of followers might seem harmless, but in fact, they can severely damage your Instagram engagement.
If you want to know what exactly these followers are and find the best ghost followers apps, better read this article! Let's start with the basics.
Related Article: 10 Reasons Why Your Instagram Engagement is Down
What Are the Ghost Followers? 
Ghost followers, or as some people call them ghost accounts or lurkers, are users on Instagram who don't engage with your account and stay inactive all the time. The most common way that accounts gain ghost followers is through buying fake followers. 
These fake followers or bots only help you to have a bigger number written next to your follower section. They don't engage with your content, and if they do, which is rare, the result might be embarrassing!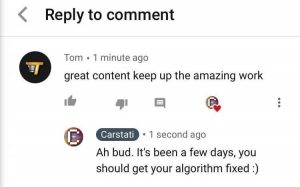 Related Article: Buy Instagram Followers: Why It Won't Make You Money
But buying fake followers is not the only reason for having ghost followers. Some people create so many fake accounts only for Instagram giveaways or social media campaigns. They use these accounts for one week or two and then they abandon them, without even bothering to delete them. 
There are even some people who just don't like to engage with any other Instagram accounts and enjoy snooping. 
Now that you know what exactly ghost followers are, let's see why you should cleanse your account from them.
Why Should You Consider Removing Ghost Followers?
Ghost followers don't seem like a major problem; however, they can tremendously affect your engagement rate. How? Well, if you're familiar with the Instagram algorithm, you know that your IG rate is the ratio of your likes, comments, saves, and shares to the total number of followers multiplied by 100.
On the other hand, based on your activities on the app, your engagement rate, and the algorithm that the app uses to determine it, is different from other users. This algorithm depends on your activity, accounts you follow, posts that you like, and people who follow you.     
When your account is filled with ghost followers who won't interact in any way, your engagement rate decreases. This will signal Instagram that your posts are not interesting for them, and as a result, it might make your posts hidden from these followers' feeds. 
But here's the main problem: Not even Instagram hides your posts from ghost followers, but it also hides it from other followers who are actually real and engaged.      
This will damage the reputation of brands and even people on Instagram. Also, it causes lower ROI for businesses who invest tremendous time and energy on social media. 
To fix this problem, you can manually go through your followers and remove any account that seems fake. For example, fake accounts or bots have weird names and no profile picture. 
But if the number of followers is too big to manage manually, some ghost follower apps will help you get over this issue. Here they are:  
What Are the Top Apps to Find and Clean Ghost Followers?
Luckily, using Instagram ghost followers apps, you can get rid of these inactive followers. You can use these apps:
1- Ghost Unfollowers For Instagram & Fake I.G. Clean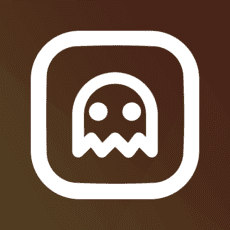 You can use this app to remove all the lurkers (eighter Instagram bots or other users) on your page. Also, this app allows you to monitor your last 100 IG posts to understand your followers' behavior and detect those who are inactive the most.
Then, unfollow these accounts using the mass unfollow which enables you to unfollow about 60 ghost followers per hour.   
2- Reports + Followers Analytics for Instagram (Mobile X)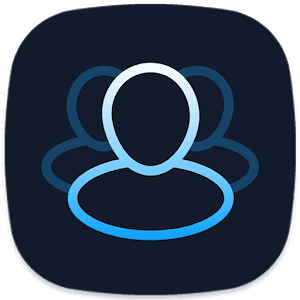 This ghost follower app helps you to find your best Instagram fans and get rid of the others. Using its free version, you can get a comprehensive report of your account performance and even see who unfollowed you. Teaching engagement is another great tool that this app offers. 
3- Unfollowers & Ghost Followers – Follower Insight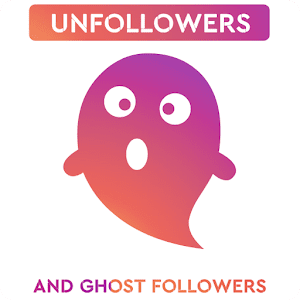 Last but not least! Unfollowers & Followers Analytics for Instagram is super popular among the apps. It scores 4.5 on Google Play and has more than 40,000 people giving it a 5-star rating. So, make sure you try this one too!
It gives you a list of your ghost followers that you can simply remove from your account and make space for more active ones.  
Related Article: Instagram Followers vs. Following: How to Get The Ideal Ratio?
What to Do After Using the IG Ghost Followers App?
Now that your account is clear and empty from the ghost followers, you need to start attracting real and engaged followers! There are many paid and free ways to gain followers, such as writing engaging captions, scheduling posts, using the right hashtags, and of course, using good Instagram growth services. 
In the following, we examine one of the best third-party Instagram management apps that will help you have sustainable growth on Instagram and never use ghost follower apps again. 
AiGrow: All in One Instagram Growth Tool

AiGrow helps you save time and energy by using effective Instagram marketing methods that'll keep your account safe. AiGrow offers a comprehensible set of tools to manage Instagram page(s); however, one of its most popular services is Instagram growth packages.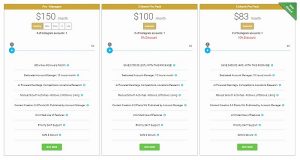 These packages come at different prices and purposes, but the main advantage of AiGrow's packages compared to other services is that they get you 100% real and engaged followers. As a result, you don't get any ghost followers on the app! 
To see how AiGrow packages exactly work, watch this video:
Final Words on Using a Ghost Followers Instagram App
This article explained how to get rid of ghost followers and what apps you can use to find and remove them. Don't forget that after cleaning your followers' list from ghost followers, start using an Instagram service such as AiGrow to keep your account safe and active on the platform.