Recently, I accidentally viewed someone's Instagram story and wondered how to get it back! I was scrolling my Instagram, and suddenly, my damn finger touched my opponent's story. If only I could have Bernard's Watch to save me from this disastrous situation. But, I was just dreaming! I must have read about the order of viewers on Instagram stories. The only thing I could do was put my phone in Airplane mode and look for the cure. Actually, this is not my first! I sometimes accidentally like a photo on Instagram and repeal it immediately!
If you are holding your breath thinking, "I accidentally viewed someone's Instagram story," then don't panic and follow this article to unsee it. Also, I will reveal a hack for you on how to see someone's story on Instagram without them knowing.
So let's dive in.
I Accidentally Viewed Someone's Instagram Story! How to Unsee?
I understand that it is a horrible experience if you accidentally watched your competitor's Instagram story or, even worse, your ex's! It is also a common question if Instagram notifies when you screenshot a story, and you can read the answer.
I have gathered all the solutions to help anyone suffering from this unexpected situation. 
 #1 Block the User Whose Instagram Story You Viewed Accidentally
If you accidentally viewed someone's Instagram story, the good news is that your views will no longer show on their stories when you block them. As soon as you unblock them, your view will appear on their story, so you need to wait at least 24 to 48 hours. However, this action will cause you some side effects. 
To block someone's Instagram, go through the following steps :
Go to their Instagram page.

Tap on the three dots on the top-right of the screen.

Select "Block"

A question will appear on your screen "Block …?"

Again, tap on "Block."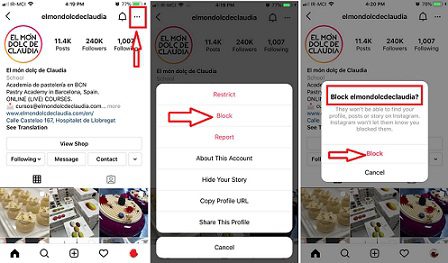 When you block them, someday they might get it because if their close friend sees your posts, it spills the beans. Moreover, if you block someone, you no longer will be a follower. After unblocking them, you need to refollow them, and sure they will notice that something is wrong. Also, they must refollow you, too. Accordingly, you take the risk of losing a follower whether they don't follow you afterward. 
To unblock the account, you have blocked previously, follow the steps below:
Go to your profile page.

Tap on the three horizontal lines on the top-right corner of your page.

Then, select "Settings."

Pick "Privacy"

Tap on "Blocked Accounts"

Select the account and unblock it.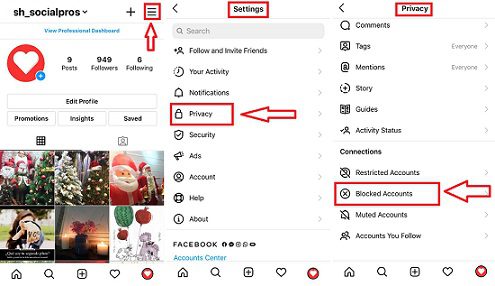 #2 Deactivate Your Account Temporarily
As you know, an Instagram story will only remain for 24 hours. Later, they can't monitor who viewed their story. If they archive the story, the viewer list will last 48 hours. Later on, if they try to check the views, they will face the below message:
"Viewer lists and view counts aren't available after 48 hours."
Therefore, if you consider how to unsee an accidentally watched Instagram story, deactivate your Instagram for 48 hours.
How to See Someone's Story on Instagram Without Them Knowing
This must be an exciting and challenging issue to spy on someone and see someone's story on Instagram without them knowing. After the time I accidentally viewed someone's Instagram story and made a huge goof, I've had extensive research on it. Here, I will break down the tips for you.
#1 Turn off Your Internet Connection and View the Intended Story
The easiest way to see someone and see someone's story on Instagram without them knowing is to open Instagram and let your page be uploaded. Then, turn off your internet and view the story. After that, close the app. Remember not to use Instagram 24 hours and wait for the story to get timed out. This is a simple way but not every Instagram marketer can stay away from the platform. You need to be updated and post daily to keep in touch with your followers and increase your engagement rate. Later, I found a much better solution to this issue. I encounter a reliable Instagram marketing tool that lets you not only see but save someone's Instagram stories quickly without them knowing. 
#2 Use AiSchedul to Avoid Accidentally Viewing Someone's Instagram Story
AiSchedul is an all-in-one Instagram management service that lets you manage your multiple accounts in a single dashboard. On the other hand, it provides you a feature to view and download Instagram stories without them knowing.
If you wonder how to view an Instagram story without opening it, use the AiSchedul story downloader.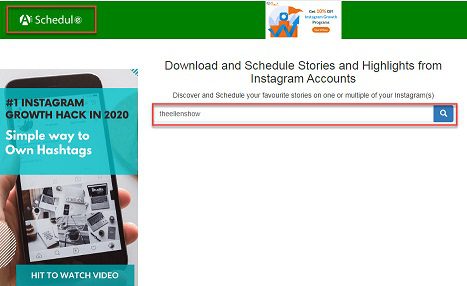 You only need to insert the username in the box and then press the search button.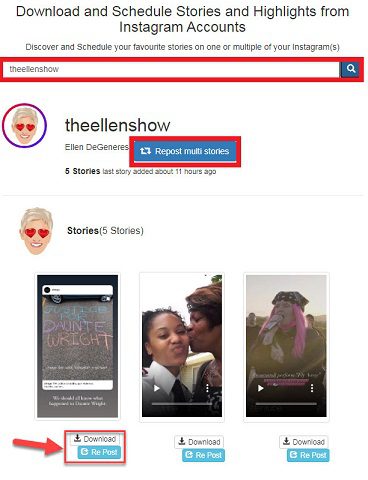 It will show you the latest story and all the users' stories prioritizing by the date. Also, you will see three types of buttons:
Repost Multi stories:

By pressing this button, you can easily choose multiple stories on this page and repost them.

Download:

This is below each post and you can tap on it to download the story. 

Repost:

This one is also below each post and by selecting it you will repost the story.
Moreover, using this app you can easily repost an Instagram story when you're not tagged in. 
Above all, if you want to post long videos on Instagram story count on AiSchedul to perform the task for you quickly.
Therefore, sign up for free to make most of the AiSchedul features.
Bottom Line
It is difficult to always watch and be cautious about not touching the buttons accidentally. So I recommend you using an IG-friendly app like AiSchedul to see stories and manage your accounts simultaneously.